Modern equipment
We install instantly accessible surveillance systems on your phone or computer.
Trained security guards
We employ and train over 150 security agents, to deal with the most unpredictable situations.
Custom services
Each client has other protection requirements, so together we build the right plan.
Quick intervention
We instantly communicate each mission for our agents to intervene promptly on-site.
Let a professional company worry about your guard and security.
Save & Self Company Guard is a security and protection company that offers complex human and valuables protection, household and commercial spaces guarding. Our mission is to ensure a safe climate for our clients, employees and events.
Contact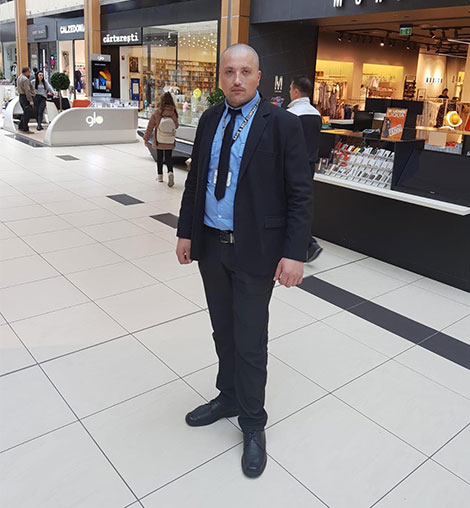 Our Services
Regardless of the target of our protection, our services are fast, efficient and always in line with current legislation.
Our Clients
We're on 24/7 surveillance for our trusting customers and we act forcefully and promptly whenever it is needed.