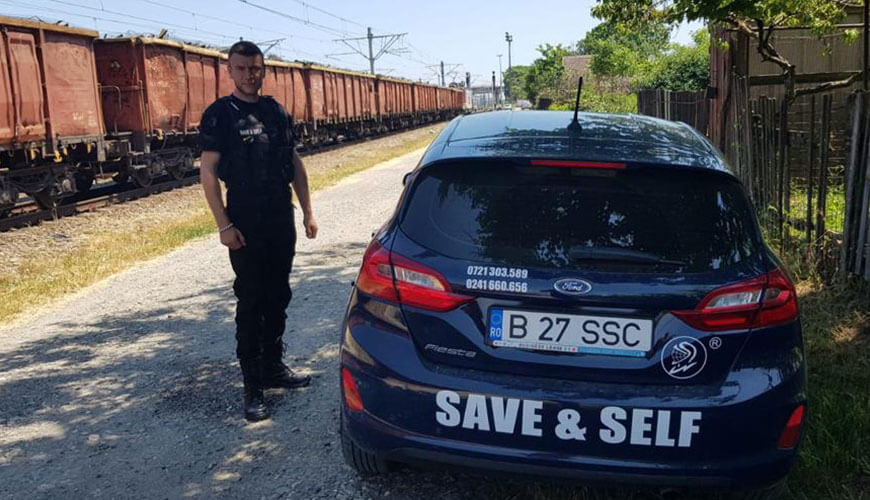 Our modern dispatchers are equipped with state-of-the-art technology and constantly monitor the installed surveillance systems. In case of activation, they receive and transmit via GPRS, within a maximum of 5 seconds, the location of the triggered alarm. This is where the on-site intervention teams are announced to act promptly on the spot.
We ensure fast on-site intervention
Our monitoring and surveillance programs instantly detect the disrupted sensor and its status: alarm, reset, bypass or wake-up. Thus, we can accurately know the last location of the offender and keep a history of all sensors activated from a particular target, as well as the arrival time of the intervention crew.
Our communication systems are encoded, so they can not be intercepted by other networks. This helps the intervention teams move quickly to the alarm site, intercept the offenders and recover the thefts.
Our security guards' legal intervention equipment helps to optimize and regulate the activity:
work uniform,
protective equipment (vest and helmet),
transceiver station,
pepper spray,
rubber and electroshock,
lethal and non-lethal ammunition.