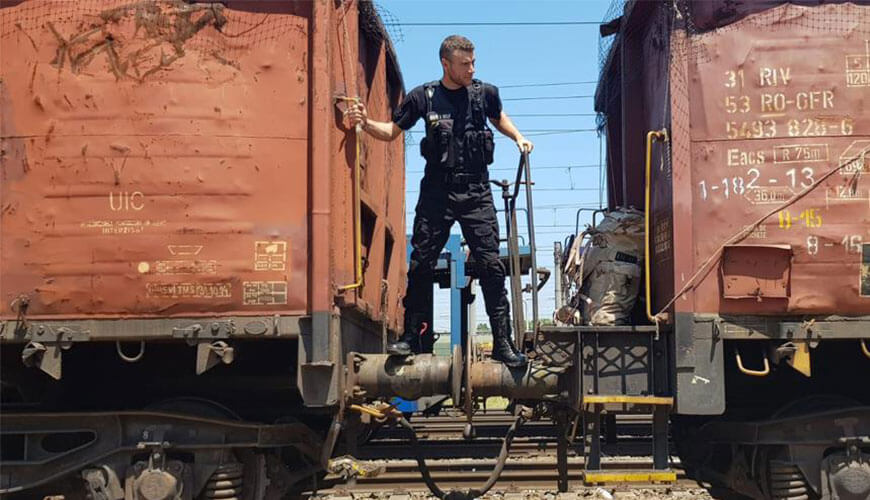 Businessmen are using the railways to send valuable transports across the country. Thefts from wagons or damage to train equipment have reached such a high level that their security has to be placed in the hands of professionals. Security guards have to oversee the rail linings, which are often the target of thieves. These offenses affect the proper functioning of wagons, which then face faults in the steering or braking system.
Guarding rail transports is essential
All of these factors involve costs for carriers: additional payment for CFR infrastructure, penalties related to the delay of the goods at destination, failure to execute the contract. These are the reasons why our clients require our services to guard the transportation of their valuable goods.
From 2004 until now we have taken to completion transportation contracts safely. Save & Self teams escort rail transport from the point of departure to the destination and especially during stops or slows at which the damage is most often caused. We are endowed with all the necessary preventive and defensive equipment: weapons, guard dogs, intervention vehicles.